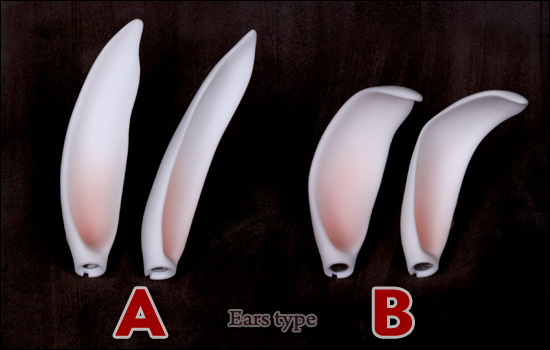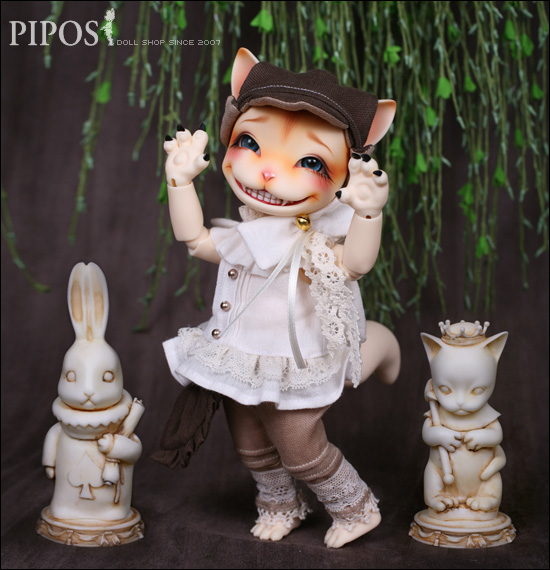 Product : Limited Clock Rabbit 'Dali'

Type : PI Limited Dali

Including : Head & Body & A pair of Rabbit hands, feet & tail(assembled)
Make Up Artist DOCSHUL make-up
Limited outfit (jacket, pants)
A chess piece, clock
20mm Acrylic eyes (similar color in the pictures)
Doll box, cushions, certification card

Skin color : White

Option : Ear parts (A) or (B)

Quantity : 20pcs

Shipping date : needs 25 ~ 30 working days
[Caution]
We present one chess piece(randomed) who purchase the limited doll.

Only head and ear parts are make-uped.

The skin color is not air-blushed. (resin color)

The tail part is assembled by tension cord.

Please refer the ear parts's structure(magnetics and tension cord mixture) at the pipos manuals(main page).
[Notice]
The face-up in the images could be slightly different from the actual product.
-It may slightly look different due to screen resolution or characteristics of manual work.
-We do not take make-up change.
-We do not take claims about these reasons.

If it's possible, had better to avoid that exposure too much time to the sunlight.

Payment method : paypal [pipi7814@naver.com]

After making payment for your order, cancellation won't be accepted.

Manufacturer by Pipos
Make-up by Docshul
Outfits by Dearsweet
【 Dali Size 】
Height : 31cm (include ear length)
Weight : 200g
Girth of head : 16.4cm
Width of shoulers : 4.5cm
Length of arm : 8.6cm
Length of shoulder to wist : 5.8cm
Girth of neck : 5.8cm
Girth of chest : 10cm
Girth of waist : 10.8cm
Length of back : 4.8cm
Girth of hip : 12.8cm
Length of leg : 8cm
Length of waist to ankle : 8.2cm
Foot size : 3.3cm
Length of the tail : 2.2cm
Length of the ear parts (A) : 11cm
Length of the ear parts (B) : 8.5cm
Girth of the Cheshire tail (B) : 8cm