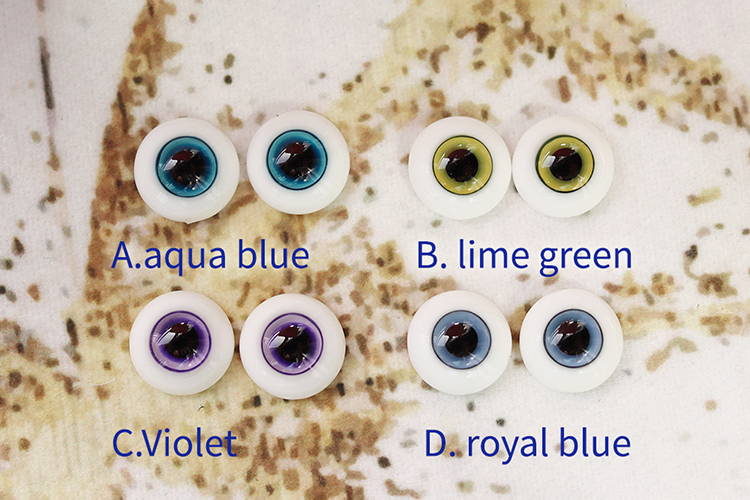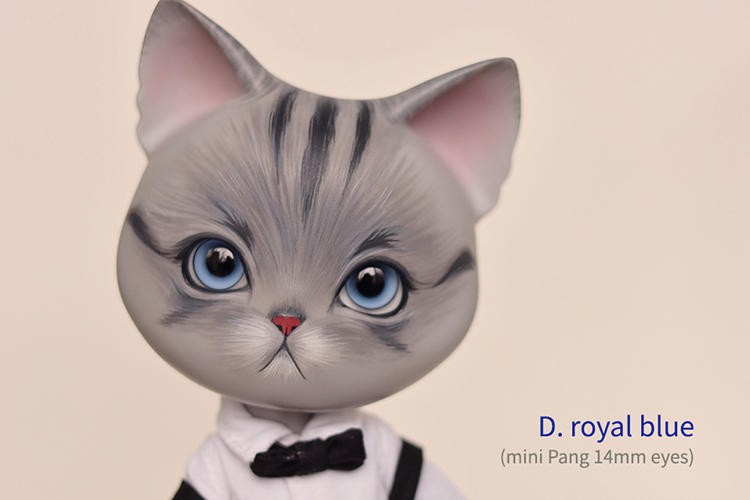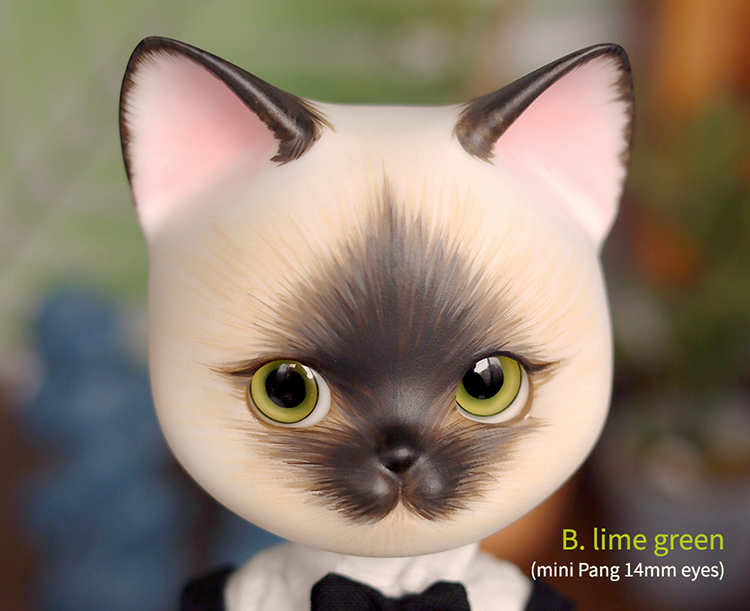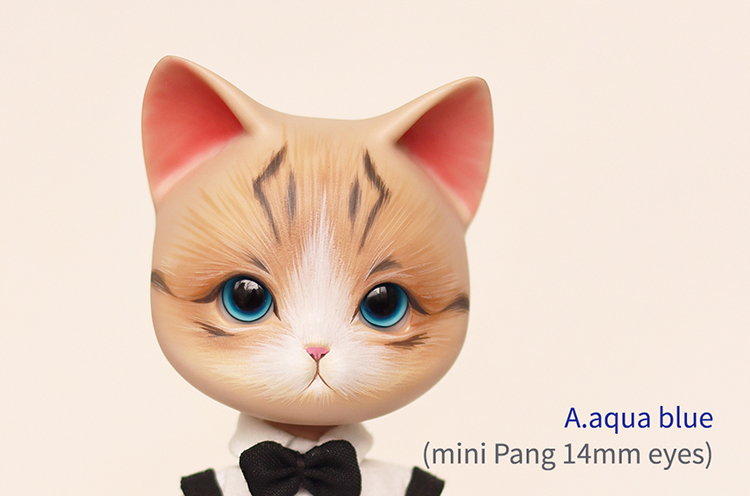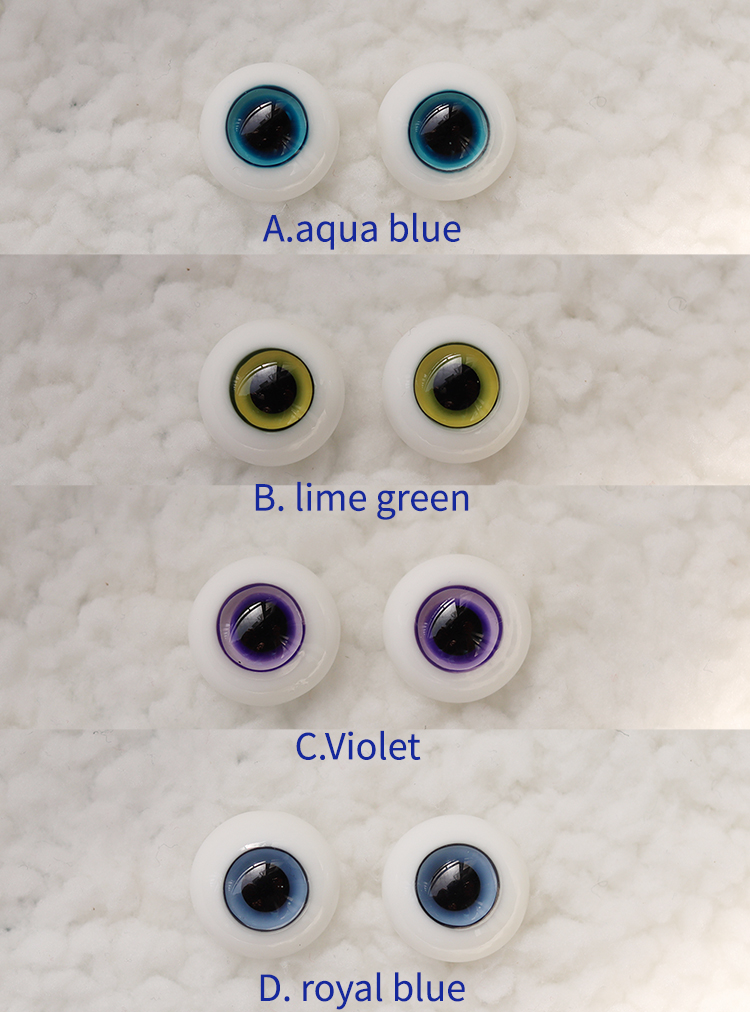 Including : 1 pair of eyes
Size Option: eyes size 14mm(mini pang size / 18mm(pang size)
Color
Option:
A.aqua blue/B. lime green/C.Violet /D. royal blue
The order will be canceled automatically if the payment is not confirmed
within 2 days after you order.
Shipping date : 20-25 working days after full-payment confirmed
If it's possible, had better to avoid that exposure too much time to the sunlight.
in the images could be slightly different from the actual product.
-It may slightly look different due to screen resolution or characteristics of manual work.
-There are individual differences such as pupil size, pupil position, iris size, and outline.
-We do not take claims about these reasons.
Payment method : paypal [pipi7814@naver.com]